IF IT'S DIGITAL, WE CAN DO IT!
Our Goal...
To Provide You with Affordable Small Business Operational & Media Services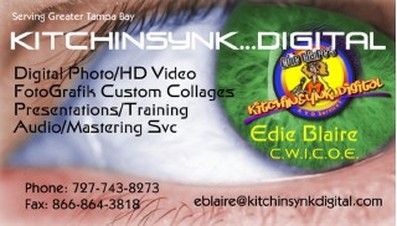 Over 25 years experience in Photo/Audio/Video/Graphics, Presentations and Small Business Development.
Let our team assist you with Small Business Computer, Office and Marketing Streamlining.
Sub contracting services for Eckerd's • Sparton Electronics • IBM • Express Music.

Start Up...we can help you set up your bookkeeping, telecom, computers, providing consultation through turn-key. If It's Digital, We Can Do It!.




---